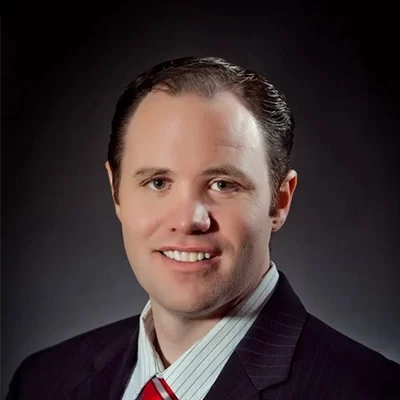 Chiropractor
Corey Wilhelmsen D.C.
Doctor Corey Wilhelmsen is a chiropractor at Core Chiropractic in St. George, UT. "My greatest joy is connecting with patients like you, seeing you overcome your health battles and discovering true wellness and a wonderful life."
Discovering the Joy of Chiropractic Care
When I got a low back injury playing football in high school, I could hardly walk because of the severe pain shooting down my legs. My best friend's dad was a chiropractor, and I saw him for my pain and experienced relief right away.
Seeing the happiness in his friend's dad inspired Dr. Wilhelmsen to find the same joy in a career. "I wanted to be as happy as he was, and I knew that chiropractic care would allow me to be the joyful, fulfilled person I want to be."
---
My Education Prepared Me to Help You
Dr. Wilhelmsen completed his undergraduate degree in biology and anatomy at Ohio State University. Then he decided chiropractic was the right choice for him and attended Parker University in Dallas, TX.
While in his final year of Chiropractic College, Dr. Wilhelmsen worked in a prestigious internship position with Dr. Christina O'Brien.
There, I was able to observe and learn how to run a patient-centered practice. Now, I absolutely love talking to my patients and sharing stories.
---
My Family's Chiropractic Lifestyle
My wife is a dentist, and I have three small children, Zachary, Zoey, and Zaiden. And, my children love to get adjusted. They are my life and I love spending time playing around with them here in Saint George (84790).

I've also seen my dad avoid a 4th back surgery through the best Chiropractic care. He's happy enjoying his time on the golf course and most importantly feels better and avoided another surgery. It is wonderful knowing he's healing and being taken care of, naturally. This just shows how incredible Chiropractic care is!
---
A True Outdoorsman
Hunting and fly-fishing are two of my passions and I enjoy going to the lakes and rivers in the area. We chose this area of Southern Utah for its beauty and all that is available right in our backyard.
Dr. Wilhelmsen is a member of the Utah Chiropractic Association, the American Chiropractic Association, and the Saint George Chamber of Commerce.
Helping You Feel Your Best is The Greatest Reward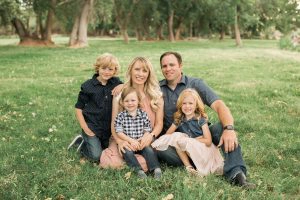 Dr. Wilhelmsen and his family
Office Manager
Jackie Richey
Jackie just moved to Saint George from Boise. She has worked as a nursing assistant and medical biller for four years. She's passionate and invested in quality and consistent care. She's graduating with a degree in Healthcare Administration from BYU Idaho. In her free time, she enjoys playing tennis and teaching youth pickleball.
Chiropractic Assistant
Heather Williams
Heather has a passion for health and fitness. She believes that a holistic approach is the key to a healthy life. Her favorite part of working at Core Chiropractic is witnessing the healing journey of each individual patient. In her free time, Heather enjoys spending time in nature, yoga, reading, and meditation.
Monday
9:00am - 1:00pm
3:00pm - 6:00pm
---
Tuesday
9:00am - 1:00pm
3:00pm - 6:00pm
---
Wednesday
9:00am - 1:00pm
---
Thursday
9:00am - 1:00pm
3:00pm - 6:00pm
---
Friday
Closed
---
Saturday & Sunday
Closed